Gold rimmed ceramic bone china plate set
Product Detail
Product Tags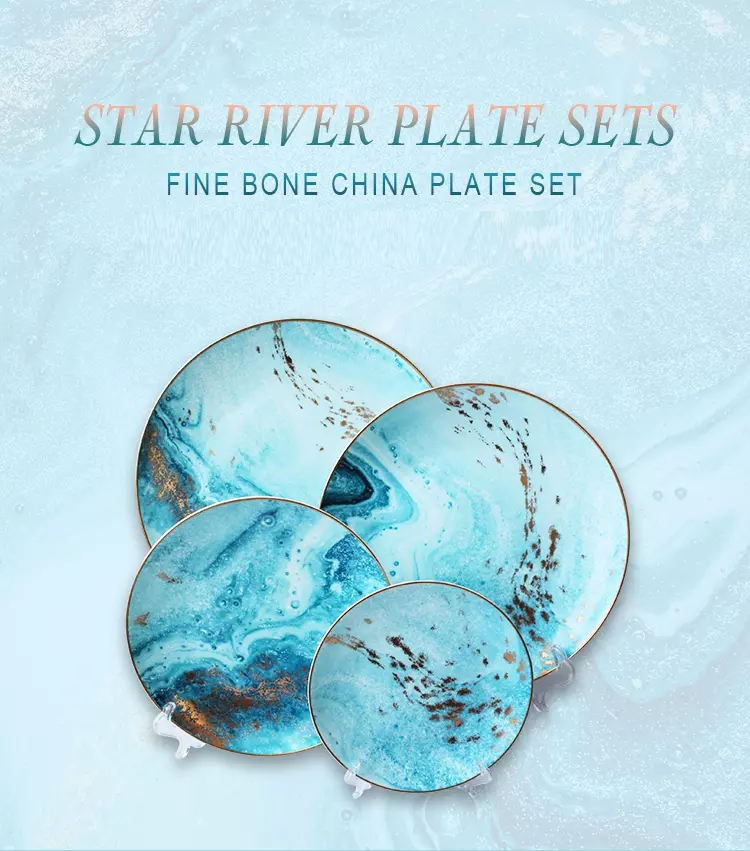 We provide one-stop wedding service procurement,Bone china plate is also one of our main products.They are often used in weddings, restaurants, hotels, parties and other occasions.This dreamy star themed bone china plate set is full of romance. It will give people a bright feeling. Make people physically and mentally happy and enjoy delicious food more happily.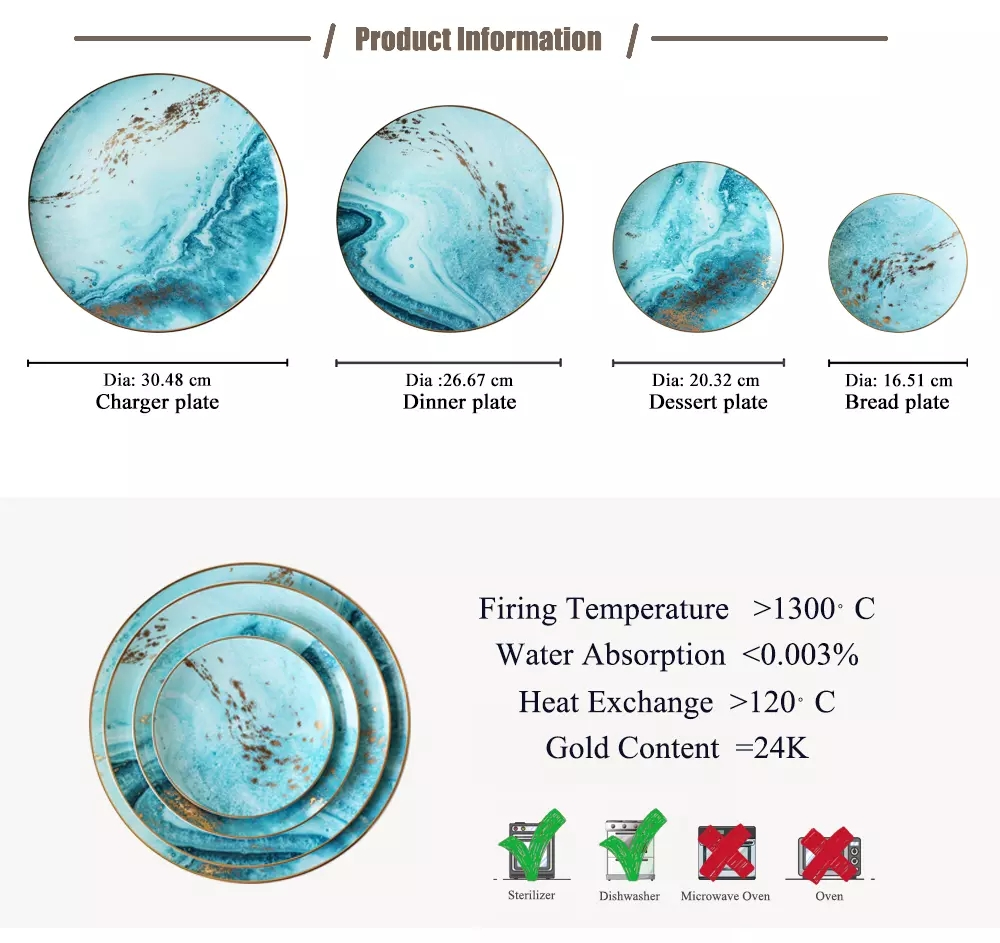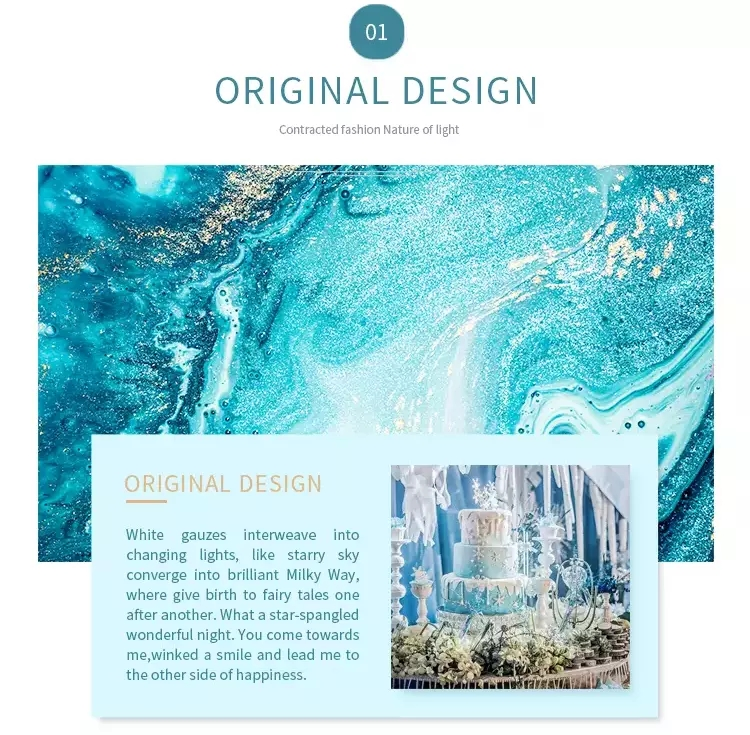 The color of this bone china plate has been carefully designed, which is not only like a dreamy Star River, but also like a boundless blue sea. If you need to decorate a wedding and hold a party, this color is very suitable and can help you create a romantic and dreamy beauty.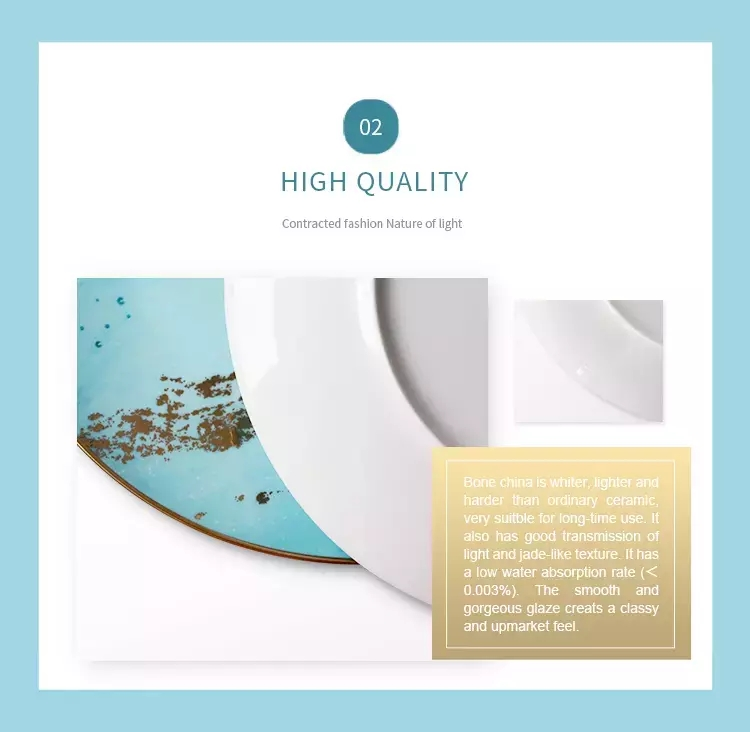 Compared with porcelain plate, bone china plate has several advantages.
1.Bone china is whiter,lighter and harder than ordinary ceramic.very suirble for long time use.
2.it also has good transmisson of light and jade-like texture. it has a low water absorption rate(<0.003%). The smooth and gorgeous glaze cerats a classy and upmarket feel.
3.In addition, bone china plates are easier to clean, which can greatly save the time and cost of cleaning.
4.Bone china plates are more environmentally friendly and healthy. Long term use is more safe and assured.
5.Bone china plates have better heat preservation than ordinary ceramics. It can maintain the taste of food for a longer time.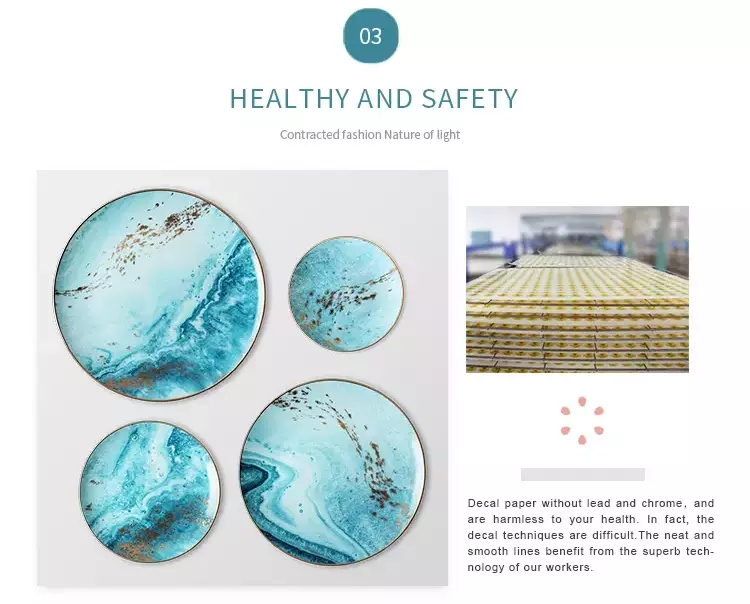 Decal paper without lead and chrome,and are harmless to your health.In fact,the decal techniques are difficult.The neat and smooth lines benefit from the superb technology of workers.Our workers are strictly trained and can complete the decals very well.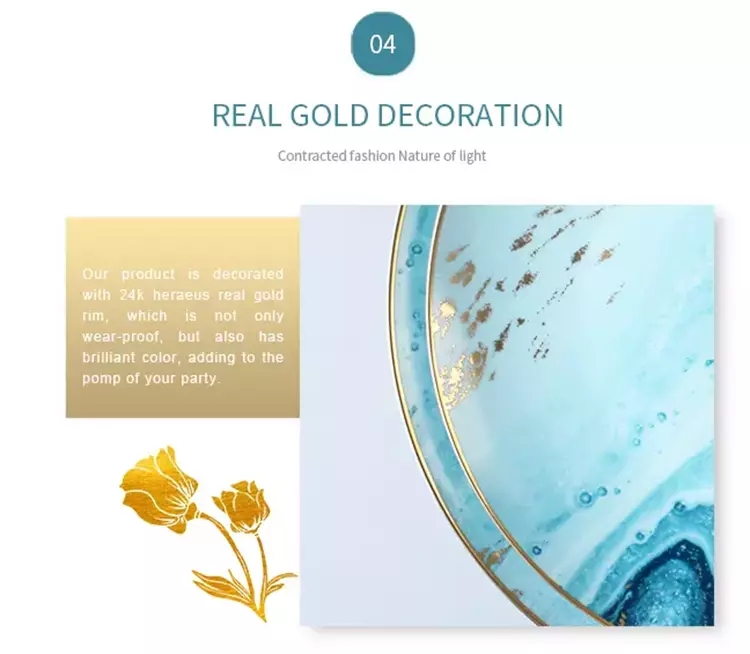 Our product is decorated with 24k heraeus real gold rim,which is not only wear-proof,but also has brilliant color,adding to the pomp of your party and wedding.
---
---